Experience a Kingston Legend!
The Full-Amenities Hotel Where You Can Rejuvenate
The Jamaica Pegasus Hotel is often referred to as "Kingston's preferred hotel", with good reason. Soaring 17 stories high in the heart of the city's vibrant financial and business district, our hotel is within walking distance of many offices and embassies; noteworthy cultural attractions and points of interest, including the National Stadium, are easily within reach. Great shopping, dining, and nightlife are nearby, and the airport is less than half an hour away.

Since opening our doors nearly 40 years ago, The Jamaica Pegasus Hotel has earned a reputation for offering upscale accommodation, superb amenities and unmatched hospitality. Our hotel has been frequented by royalty, dignitaries, and celebrities; it's also a constant hive of activity for Kingston locals, who regard The Jamaica Pegasus Hotel as their first choice for major events, product launches and exhibitions, conferences and meetings, weddings and anniversary celebrations. In return, we always go the extra mile to ensure the comfort and happiness of all of our guests.
It's no wonder then, that The Jamaica Pegasus Hotel is "Kingston's preferred hotel". Come experience this Kingston legend.
History of the Jamaica Pegasus Hotel
Pegasus Hotels of Jamaica Limited owners and operators of Jamaica Pegasus Hotel was incorporated on June 19, 1968. It started out as a joint venture between British Overseas Airways Corporation (now British Airways), Trusthouse Forte and the People of Jamaica through the Jamaica Stock Exchange.
By Agreements dated October 25, 1968 British Airways Associated Companies Limited, Trusthouse International Limited and International Finance Corporation subscribed further share capital and International Finance Corporation and Barclays Bank International provided further loans. By Management Agreement dated October 25, 1968 the company appointed Forte (Holdings) Limited as manager of the hotel for an initial term of seven years commencing April 15, 1973 and a further fourteen years commencing April 15, 1980.
The hotel was partially opened from May 5 to 11, 1973 to accommodate the Inter American Development Bank Convention and commenced full trading on July 7, 1973. It was officially opened by the Hon. David Coore Deputy Prime Minister and Minister of Finance and Planning on September 5, 1973.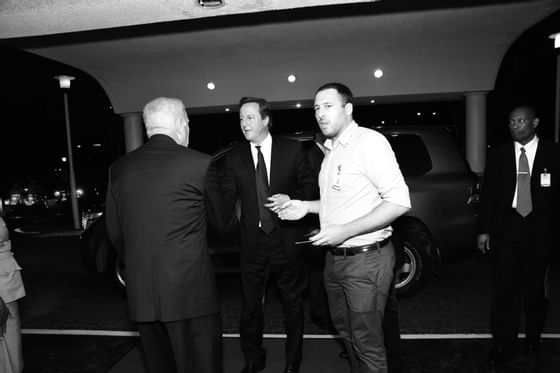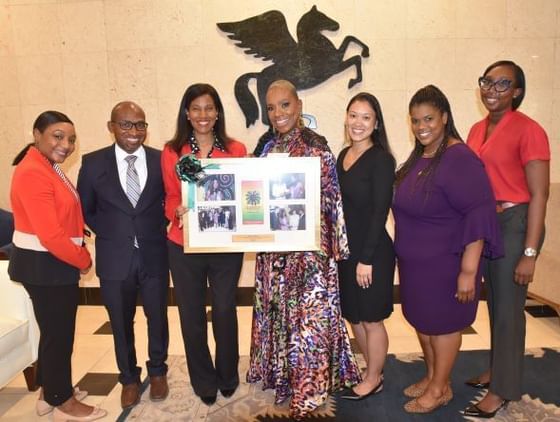 By Memorandum dated April 8, 1976, signed by all parties thereto, the Government of Jamaica agreed to purchase the shareholdings of British Airways Associated Companies Limited and Trusthouse Forte International Limited. On April 15, 1980 the company became a subsidiary of National Hotels and Properties Limited when the latter acquired 59.8% of the ordinary stock units. National Hotels and Properties is a wholly owned subsidiary of Urban Development Corporation which is owned by the Government of Jamaica.
By a Management Agreement dated May 30, 1994, Forte (UK) Limited was responsible for the management of the hotel. In 1997 Forte was taken over by Granda PLC and the hotel was rebranded Le Meridien Jamaica Pegasus. By Management Agreement dated September 29, 1997, Meridien SA became responsible for the management of the hotel. The agreement was for a period of five years commencing on April 1, 1997, with an option to continue for a further term of five years, subject to certain performance criteria being met.
By Mutual Agreement, Meridien SA did not seek to renew its Management Contract. The Board took the decision for Pegasus Hotels of Jamaica Ltd. to manage the hotel from the year 2002/3 under its brand name Jamaica Pegasus.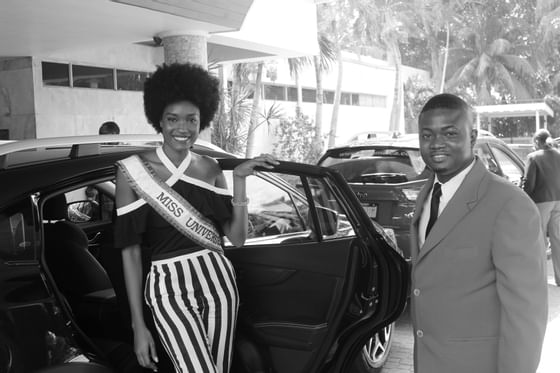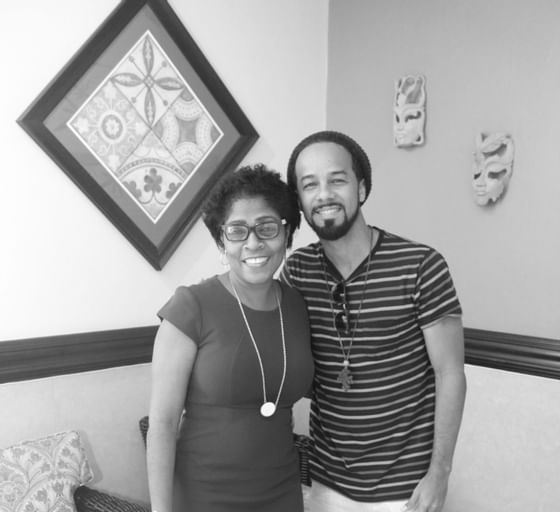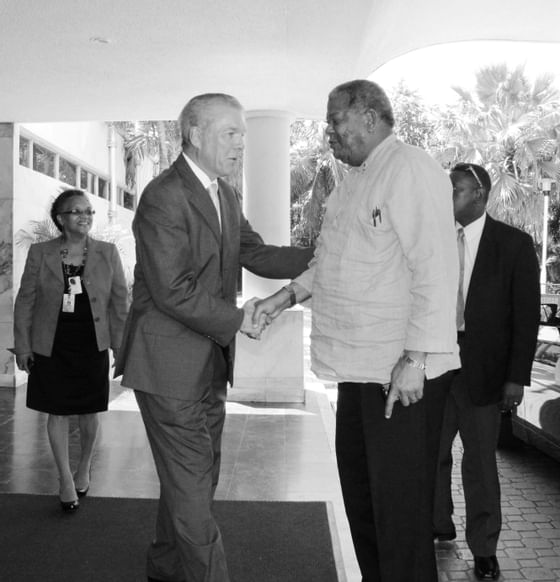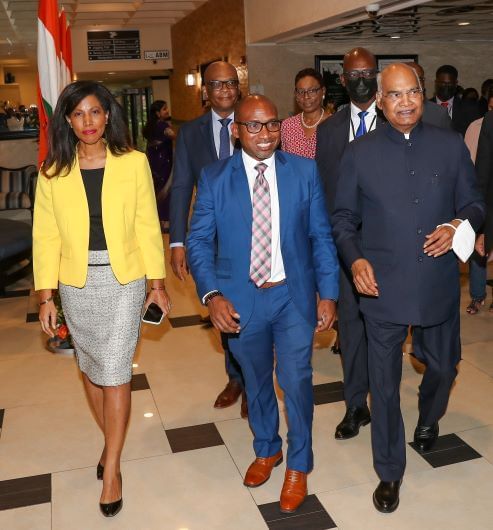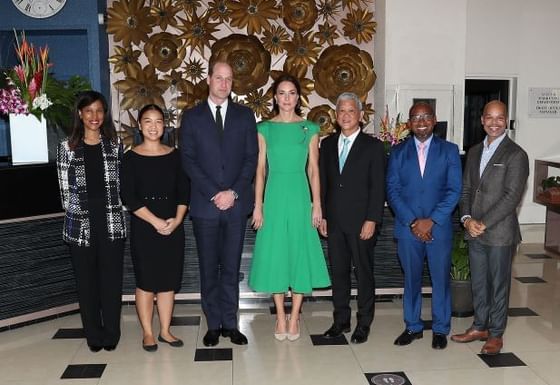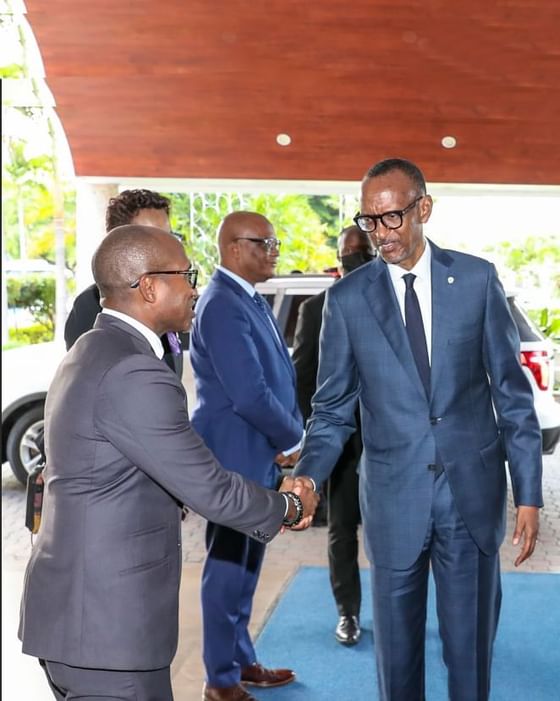 On November 29, 2010 Quivin Holdings Limited acquired the Government of Jamaica 59.8% shares in the Company.
In 2011, Surrey Hotel Management Limited, owned by noted hotelier, Kevin Hendrickson, acquired 100% holdings of The Jamaica Pegasus Hotel. This was Hendrickson's fourth hotel acquisition, as he already owned and operated The Courtleigh Hotel & Suites, The Knutsford Court Hotel and The Holiday Inn Resort, Montego Bay.
The Jamaica Pegasus Hotel is a historic landmark in Kingston, Jamaica. It is known as the "protocol" hotel of Kingston. A place to see and be seen. It has been the envied location for all important international, regional and local events. The Jamaica Pegasus has been the home to numerous Kings, Queens, Presidents, other royalties, Heads of State, Celebrities and Leaders of major multi-national corporations.
The most lavish social affairs, discerning special occasions as well as numerous corporate events have all used the legendary hotel as their setting.
At "49", The Jamaica Pegasus, the "Grande Dame" of Jamaica, is a timeless beauty with a rich tradition of personalized service.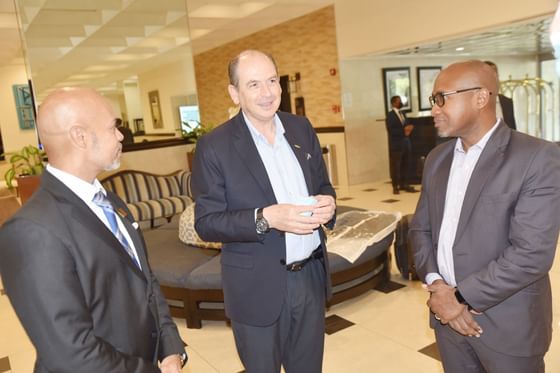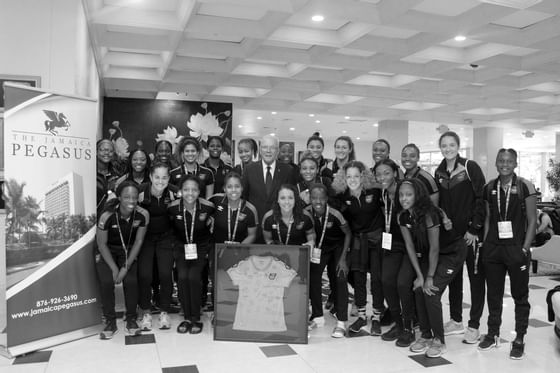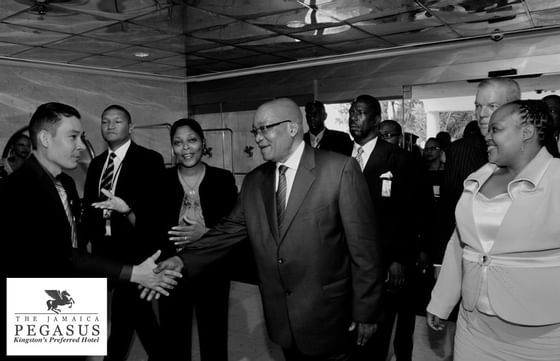 Kingston City Run
The Jamaica Pegasus Hotel supports the Kingston City Run which raises funds for the less fortunate among us including Food For The Poor and Alpha Boys.